Money can't buy you everything, but it can get you 75 wins.
The 2023 Mets were a tidal wave of disappointment. Last winter, moneybags owner Steve Cohen dropped a king's ransom, over $350 million, on the most expensive roster in MLB history. His reward? A disastrous fourth-place finish in the National League East and an October vacation.
That subpar season has led to monumental change. General manager Billy Eppler and skipper Buck Showalter are gone, replaced by new president of baseball operations David Stearns and new manager Carlos Mendoza. Stearns, a NYC native who helmed Milwaukee's baseball ops department for seven years, comes with a sterling reputation and sky-high expectations.
Now, he has to build another ballclub.
1. How much do they want to compete in 2024?
When the Mets dealt away Max Scherzer and Justin Verlander at this year's deadline, it raised doubt whether the club was serious about contending in 2024. 
"I talked to Billy," Scherzer told The Athletic after he was traded to Texas. "I was like, 'OK, are we reloading for 2024?' He goes, 'No, we're not. Basically our vision now is for 2025-2026, '25 at the earliest, more like '26. We're going to be making trades around that.' "I was like, 'So the team is not going to be pursuing free agents this offseason or assemble a team that can compete for a World Series next year?' He said, 'No, we're not going to be signing the upper-echelon guys. We're going to be on the smaller deals within free agency. '24 is now looking to be more of a kind of transitory year.'"
How much stock should be put into a months-old conversation between a since-traded player and a since-resigned GM? That's the big question. Stearns and Mendoza have both insisted they expect the Mets to "compete" in 2024. Whether that means another spending spree on top free agents remains to be seen. Stearns surely believes the Mets can field a good team next year without splashing buckets of dough this winter, but this is still a roster with tons of holes.
Then there's Shohei Ohtani. It's difficult to envision the richest owner in MLB history not engaging with the most sought after free agent in baseball history. If it's money Ohtani wants, nobody can pay him more than Cohen. But we don't yet know how bad Cohen wants Ohtani and how much Ohtani prioritizes the cash.
2. Does Pete Alonso get traded, extended or neither?
In five seasons with the Mets, Alonso has smacked 192 homers, made three All-Star Games, won the 2019 NL Rookie of the Year and solidified himself as one of best power hitters in the world. But at the end of the 2024 season, the soon-to-be 29-year-old will hit free agency for the first time. That is, unless he and the Mets agree on an extension.
Alonso recently hired Scott Boras as his agent, which will likely make any extension more expensive for the Mets. Since his arrival, Stearns has been adamant that he has no plans to deal Alonso this winter. 
"I still expect him to be our Opening Day first baseman," Stearns told reporters at the GM meetings. "I do not anticipate him getting traded."
But if he and the Mets fail to reach a deal this offseason, Alonso will play next year on an expiring contract and the Mets will risk losing him in free agency for nothing but a compensatory draft pick. For now, it appears that Stearns & Co. are going to hold onto Alonso and let the situation play out, but crazier things have happened.
3. How do they rejuvenate a suddenly depleted starting rotation?
Last winter, the Mets built an imposing, albeit old, pitching staff. It had two future Hall of Famers (Scherzer and Verlander), a pricy, highly-touted free agent (Kodai Senga), two solid veterans (Carlos Carrasco and José Quintana) and a number of decent depth options (Tylor Megill and David Peterson). 
It all went south rather quickly, except for Senga who sparkled his way to an NL Rookie of the Year runner-up season.
The 30-year-old Japanese righty looks like a frontline guy, but he's the Mets' only one. Quintana was predictably reliable in 13 starts last year, but he's no more than a No. 3 or 4 starter at this point in his career. Megill showed flashes, but finished the season with a 4.70 ERA. The 25-year-old José Butto impressed in a late-season opportunity and could nail down a rotation spot in spring training.
Does that sound like a postseason rotation?
The Mets have been connected to Japanese sensation Yoshinobu Yammamoto, whose youth (he'll play next season at 25) has made him a hot commodity to teams looking for a more long-term answer. But even if the Mets land Yamamoto, they'll need another starter or two to supplement their current group.
4. Do they have enough room to give young players opportunities?
The only position players in New York's starting lineup under the age of 30 are Alonso, third baseman Brett Baty and catcher Francisco Álvarez. Alonso is Alonso. Baty disappointed, posting a .598 OPS in 389 plate appearances. Álvarez had an outstanding rookie season and has the starting backstop job locked down.
But while the Mets have a relatively old roster, they have a wave of young players coming up through the ranks, a number of whom will need playing time at the big-league level this year. Besides Baty, who needs more MLB seasoning, New York has to find run for 3B/LF Mark Vientos and infielder Ronny Mauricio, both of whom debuted last year. At some point, trade deadline acquisitions Luisangel Acuña and Drew Gilbert might force the issue as well. 
What the Mets choose to prioritize — giving youngsters a chance to fail and learn in the bigs versus competing for a playoff spot — will determine how much playing time everyone gets, but how much Stearns decides to reshape the roster these next few months is also a crucial piece of the puzzle. He already re-signed DJ Stewart yet non-tendered a handful of vets, including Daniel Vogelbach, which would have possibly provided an incremental benefit for the '24 club but hurt the long-term outlook.
5. What do the other winter hires look like?
At his introductory press conference, Mendoza confirmed that pitching coach Jeremy Hefner is slated to return in 2024. As of now, that's all we know. It's likely that a large chunk of Showalter's staff will leave town and Mendoza brings in his own batch of coaches. Stearns told reporters at the intro presser that hiring the rest of the staff would be a collaborative effort; Mendoza will have sway, but Stearns will make the final decisions.
Do they go young? Old? New school with an analytic bent? A bunch of experienced baseball lifers to counterbalance a first-time skipper? Who does Mendoza, a former bench coach himself, want as his second in command?
And then there's the vacant GM position. Eppler left the job once Stearns came to town with the new Mets leader stating the club will not fill that vacancy for 2024. That's not a huge issue; there are a handful of teams with only a president, but whether Stearns ultimately hires someone a GM and who that person is will be indicative of the new POBO's vision for the entire organization.
Jake Mintz, the louder half of @CespedesBBQ is a baseball writer for FOX Sports. He played college baseball, poorly at first, then very well, very briefly. Jake lives in New York City where he coaches Little League and rides his bike, sometimes at the same time. Follow him on Twitter at @Jake_Mintz.
Flippin' Bats:
---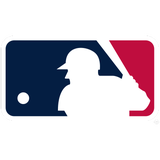 Get more from Major League Baseball Follow your favorites to get information about games, news and more
---