When you walked into UConn's practice facility in the preseason, you were met by easels and pictures. They portrayed four trophies – the Empire Classic, the Big East regular season, the Big East Tournament and the national championship. 
The freshly-made 2023 banner overlooking the gym in Storrs was the furthest thing from any of the player's minds as they ran up and down the floor in October, and maybe that's the best explanation of why Connecticut men's basketball has accounted for five national championships since 1999, the most of any program in the country in that span. 
On Monday night inside Madison Square Garden, the Huskies took their first step in their repeat pursuit, beating Texas 81-71 to claim the Empire Classic championship. Does it compare to a national title? No, but in Dan Hurley's mind, it fills a major void. 
"We've never won a championship inside Madison Square Garden," the Huskies' sixth-year head coach said following the win. "In my first year here, we beat Syracuse in the semifinals of the 2K Sports Classic. But all I can remember is the loss to Iowa in the championship game. We've obviously come up short in the Big East Tournament, something we want to change this year, and it had to start tonight. Winning championships is what this program is built on, and we need to do that in this building. It's the next step." 
The Huskies took that step, winning a 22nd consecutive non-conference game by double digits in the process. That's the second-longest streak in college basketball in the last 40 years, with North Carolina winning 23 consecutive non-conference games by double figures from 2008-09 behind Tyler Hansbrough. The Huskies have a great shot of surpassing that feat with the next two non-conference contests coming at home against Manhattan and New Hampshire. 
"The streak is absurd," Alex Karaban said following the victory. "It speaks to the standard of this program. There's no complacency here. We're hungry for more, and I want to give the younger guys the same taste that we experienced last season." 
Without Kadin Shedrick (shoulder, precautionary) and Dylan Disu (foot), Texas was giving up a lot of size in Monday night's matchup and fell behind by 16 less than nine minutes into the game. But Rodney Terry's team showed a lot of toughness in fighting back, with the most revealing sign being sophomore Dillon Mitchell, a former five-star recruit, showing just how good he can be with a career-high 21 points. 
"Tonight showed me that we're going to be really good," Terry said. "UConn has reloaded and is a top-five team in the country. We're at Texas, so we don't accept any moral victories, but I'm proud of the way we fought." 
When the Longhorns got within four of Connecticut with five minutes left in the game, all eyes were focused on who would step up for this Huskies team in a crunch-time situation. 
Karaban answered the bell in a big way, notching three straight buckets, capped off by a baseline fadeaway to beat the shot clock, serving as the early dagger to push the lead to eight with less than four minutes left.
"The guy is the hardest worker you'll ever coach," Hurley said of Karaban, who led the Huskies with 20 points. "He's all about ball. He has no clutter or distractions in his life. The guy is an NBA player, and he should have won Big East Rookie of the Year last year." 
That isn't just a coach pumping up his player. Karaban's level of commitment to the sport, and, as he even described it, a "generally calm personality," makes him beyond his years. 
It was not surprising to see Karaban step up in the big moment at MSG on Monday. But what might have surprised some people was the rise of Samson Johnson. 
The 6-foot-10 junior broke out in the Empire Classic championship game, something that gets magnified considering Donovan Clingan only played 13 minutes due to foul trouble. 
Johnson posted the best performance of his Connecticut career with 15 points and eight rebounds, flashing his explosiveness and athleticism with a variety of highlight dunks, including this alley-oop with just over nine minutes left in the game.
With foot injuries now in the rearview mirror, Johnson showed on Monday night that he can combine with Clingan to form a special duo, something UConn possessed last year with Clingan and Adama Sanogo. 
Hurley opened up about Johnson, saying he always felt that the big man from the country of Togo had it in him, and that's why he didn't let him slip through the transfer portal. While UConn was winning games in the NCAA Tournament, Hurley and his staff were trying to make sure they kept Johnson from departing for another program.
"When schools were trying to recruit Samson [Johnson] and get him to go into the transfer portal, which unfortunately goes on in our business while you're trying to play out your season, we actively recruited him back in because we knew a position change to center would unlock his incredible abilities," Hurley told FOX Sports. 
Last year, the Huskies went from being unranked in the preseason to re-establishing themselves as one of the sport's blue bloods. 
That momentum has carried right into this year, and while there are some new faces in place, and five-star freshman Stephon Castle is still working his way back from a knee injury, the 5-0 Huskies have been full steam ahead. 
"This is the first championship for us this season," Johnson said in the hallways of MSG on Monday night. "We have plans for several more."
John Fanta is a national college basketball broadcaster and writer for FOX Sports. He covers the sport in a variety of capacities, from calling games on FS1 to serving as lead host on the BIG EAST Digital Network to providing commentary on The Field of 68 Media Network. Follow him on Twitter @John_Fanta.
FOLLOW
Follow your favorites to personalize your FOX Sports experience
---
COLLEGE BASKETBALL trending
---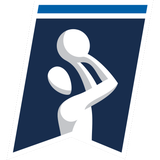 Get more from College Basketball Follow your favorites to get information about games, news and more
---