The 51-year-old has been head coach Rahul Dravid's trusted lieutenant since their India U-19 and India A team days. Having served as the head coach of Maharashtra, Bengal and Vidarbha he has also been with the National Cricket Academy. The pace pack loves the freedom he gives. Was originally brought into the fold to help with the transition phase the attack was going through in Tests and T20Is.
Having implemented the workload management policy at the NCA, Dravid has been using this expertise in the lead-up to the World Cup. With a young crop of pacers – who he is familiar with thanks to his stint with U-19 and India A – Mhambrey is also putting the transition plan in place in red-ball cricket and T20Is. He doesn't believe in spending too much time in team meetings, and instead likes to slip in all the data and analytics through the dashboard, which is on every player's phone. In that sense, he is every bit a modern-day coach, who prefers to mix data with coaching manuals. Like his predecessor Bharat Arun, he has carried forward the five-bowlers theory at all costs.
In the lead-up to the World Cup with star pacer Jasprit Bumrah injured, instead of grooming the likes of Arshdeep Singh, Shivam Mavi, Avesh Khan, it was Mhambrey who advocated Mohammed Shami's inclusion, despite the seamer having played very few ODIs in the recent past.
Vikram Rathour
Batting coach
The schedule-maker
Photo: PTI
The only coaching staff to be associated with this team since Ravi Shastri & his men left the space. From the time he came on board after the previous World Cup, he has been harping about the need to be a lot more aggressive with the bat. And it is only at this World Cup that the world got to see the true potential and might of India's line-up.

Not the most gifted batsman during his playing days, after hanging up his boots, Rathour spent a few years in England before returning to coach Punjab and Himachal on the domestic circuit. He was also a national selector when Virat Kohli was captain. The 54-year-old is at the forefront of India's training sessions, where he usually makes the schedule. A firm believer in giving batsmen freedom to go for shots irrespective of the format, Rathour has publicly backed the likes of Rohit Sharma, Rishabh Pant and Shreyas Iyer when they have been dismissed going for the big shots in Tests.
Behind the scenes, he prefers to have one-on-one sessions with batsmen on almost a series-by-series basis. Not known to tinker much with their technique, but also the first to jump in and have a say at the nets if he sees something missing. To make it easier for the players, he instructs the team's data analyst to video-record their net sessions and play it later on. He is known to seldom show his emotions and was even tipped to take a top role at the NCA.
T Dilip
Fielding coach
Former math teacher
Photo: LinkedIn
One who got extremely popular during the World Cup for introducing the 'best fielder's medal' in the Indian dressing room, Dilip doesn't have any cricketing background. With just tennis-ball cricket behind him, coaching became his calling from a young age. First up, he worked in age-group academies in Hyderabad before he got a chance to work with Deccan Chargers in the IPL. At the now- defunct franchise, he would get a chance to be with renowned baseball coach Mike Young, who coached Australia in the past. And from there on, his graph kept moving upward.
With no playing experience, Dilip would then enrol for a coaching programme at the NCA, where he would work with former India fielding coach R Sridhar. This was a period when he used to take maths tuitions to fund his coaching education and once he cleared the exams, became a regular face at the NCA. During the off-season, Dilip was a regular presence at the NCA zonal and annual camps, during which time he caught Dravid's eye. Though Dravid had mostly worked with Abhay Sharma as the fielding coach during his stints with five Under-19 and A teams, the former India captain handpicked Dilip for the national team. With the Indian team, apart from maintaining the fielding standards set by Sridhar, his biggest contribution is how he has turned KL Rahul into a thorough wicketkeeper. With unique coaching gear, he has been spending hours together to get Rahul's positioning right.
Strength and conditioning
Soham Desai
An avid mountaineer
He started his foray in cricket with the Gujarat Ranji side between 2014-16. He spent a good part of 18 months working with a private fitness studio where he trained some popular personalities in Chennai under the guidance of Shankar Basu, the former S&C coach, who was instrumental in improving fitness standards. From there, as the NCA revamped its S&C programme, Desai was at the forefront of it, spending four years at the academy before being promoted as assistant at the Indian team during the Covid years. Once Nick Webb vacated the seat, Desai, who's an avid mountaineer, became the lead S&C coach after the 2021 T20 World Cup
S Rajnikanth
Rehab master
A very popular figure, he is the one players turned to when they are undergoing rehab. Even when he was not associated with the NCA, injured players like Jasprit Bumrah, Hardik Pandya and Shreyas Iyer have sought him out to regain full fitness. Having been part of Delhi Capitals and Gujarat Titans set- up in the past, Rajnikanth joined NCA recently, where he monitored the rehab programme of Bumrah, KL Rahul, Shreyas and Prasidh Krishna. Thanks to his relaxed training programme, he ensured everyone regained full fitness and with the World Cup in mind, the Indian team brought him on board to specially oversee these four players.
Hari Prasad Mohan
Video and data analyst
Team's eagle eye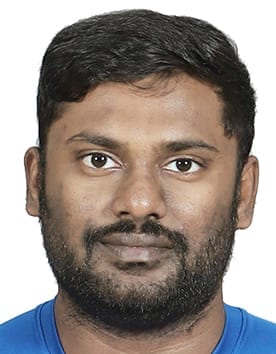 A left-arm pacer, who gave up professional cricket to pursue a degree in engineering. Soon after completing bachelor's degree in Information and technology, during which time he captained his college team, Hari joined Sportsmechanics which has been associated with the Indian team since 2000. Part of the backroom staff, he spent several hours studying footage before being part of the Tamil Nadu Ranji team. His biggest breakthrough came when CKM Dhananjay stepped aside as the Indian team analyst post the 2019 World Cup, and Hari stepped into his shoes. One can always spot him sitting with his laptop next to India's coaching staff. He is the team's eagle eye, who feeds the players the weakness and strengths of their opponents. Meticulous in detailing, he is a data man out and out.
Rishikesh Upadhyaya
Logistics Manager
DJ-in-chief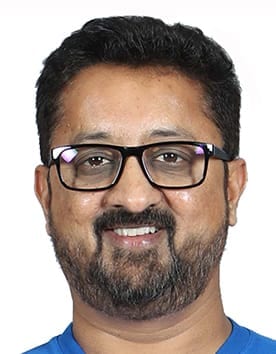 He has been Team India's logistics manager for the past eight years. He was appointed by former BCCI president Anurag Thakur in 2015. Upadhyaya is a school friend of the former BCCI president and current Sports Minister of India. He also hails from Himachal Pradesh. From travel tickets, match tickets, equipment, the uniform of the team, to taking care of the cricketers' family, Upadhyaya ensures everything is in place. He is also the go-to person for the cricketers' wives and children on tour. It is his responsibility that the families of the players are taken care of. This is Upadhyaya's second stint with the team. He is also the
go-to-man when players need some loud music to play in the dressing room, with his Punjabi collections being extremely popular among players.
Masseurs
Arun Kanade
Relieving aches
Mumbai's Arun Kanade has been part of the Indian cricket team for more than eight years now. He also had a stint with IPL side Royal Challengers Bangalore (RCB). Kanade shares a great rapport with Team India captain Rohit Sharma and Virat Kohli, and other senior players. His main task is to ensure players', especially bowlers', muscles are relaxed before every game. Kanade had replaced the hugely popular Ramesh Mane, who was fondly addressed as 'Mane Kaka',
and worked with the Indian team for close to a decade.
Rajeev Kumar
Muscle Dr
Rajeev Kumar too is one of those support staff players contact immediately after the day's play or during the innings break. Like Ranade, Kumar's work starts after the match, when the players need to loosen up their muscles. Kumar shares a very good rapport with Team India's pacers. Kumar, became popular on social media after Mohammed Shami shared a picture on Twitter celebrating his birthday alongside Ishant Sharma and Kumar in 2019. Kumar celebrates his birthday on September 1, followed by Ishant's on September 2, and Shami's on September 3.
Media team

Anand Subramaniam
Avid tennis fan
With 10-plus years of experience in the field, he is part of the team that brings out all the social media content and interviews from the dressing room. This is apart from issuing press releases and updates about everything that goes in the dressing room and conducting press conferences. An avid tennis fan, Anand & his team also produce content for BCCI's social media.
Moulin Parikh
Once a sports journo
A former journalist, Moulin has been associated with the BCCI media team for the last six years now. A common face in India's touring party, he is responsible for arranging press conferences and also links up with host broadcaster for bytes during innings break. At this World Cup he has also been doubling up as venue media in-charge overseeing the media interactions across all stadiums.
Dr Rizwan Khan
Sports medicine expert
Olympic Games on CV
Another one with an impressive CV, having been part of the Delhi Capitals and Gujrat Titans. A sports medicine expert, he was associated with the UAE team at the London Olympics before he turned his attention towards setting up his own sports clinic in Mumbai. Has also worked with leading hospitals in Mumbai and London. Joined the team post IPL 2023.
Amit Siddeshwar
Liaison officer
From food to stay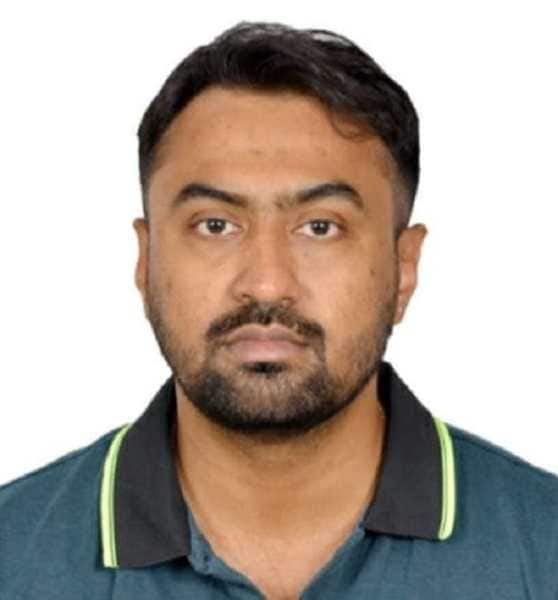 Part of the BCCI's operations team for 15 years now, it is Amit's job to ensure that from practice facilities to food to hotel stay, everything is in order. In the past, he has been instrumental in setting up IPL fan parks across the country and at the World Cup, he ensured that everything the players need is available to them.
Physios
Kamlesh Jain
Meeting Cup deadline
A key personnel for keeping the players in shape. Before joining the Indian team, Jain spent 10 years with Kolkata Knight Riders, with the last three as their lead physio. Played instrumental role in the return of injured players for the World Cup.

Yogesh Parmar
Keeps tab on workload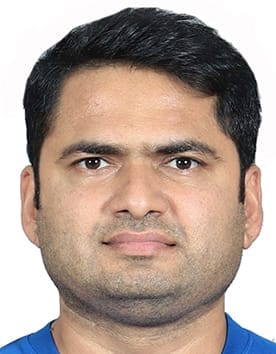 A familiar face in the team thanks to his long stints at the NCA, where he was associated with the India U-19 and A teams. Before joining the NCA, Parmar had stints with Essex as well as the Mumbai Indians. He is the go-to person if there are any fitness-related issues with the bowlers. Works in tandem with the bowling coach and keeps tab on workload.
Security & Integrity
Always on their toes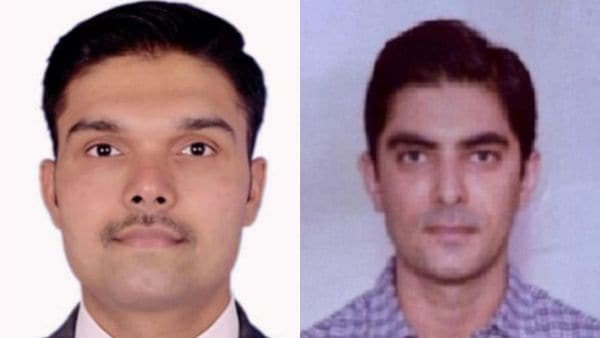 It is the role of Vipul Yadav (L) and Dinesh Chahal to ensure that no unwanted person, including bookies, comes in contact with the players or support staff. In case, a player wants to step out, he has to inform one of them.
Throwdown specialists
Raghavindraa Dvgi
Kohli gives him credit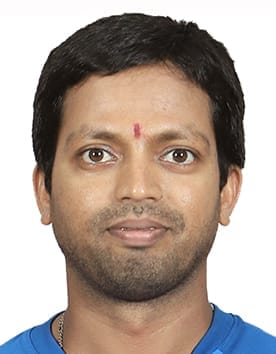 Aka Raghu, he is the senior-most among India's three training assistants. Hailing from Kumta taluk in Uttara Kannada district, Raghu first became part of the Indian support staff back in 2011 during the tour of Australia. Endorsed by the likes of Sachin Tendulkar and Rahul Dravid, he had also attended the fabled Ramakant Achrekar summer camps for a couple of years. Such was his tenacity to play the sport that Raghu once even took shelter in a Hubli graveyard when he didn't have a place to stay. His impact as a throwdown specialist can be gauged from what former skipper Virat Kohli once said, "I believe the improvement this team has shown while playing fast bowling since 2013 has been because of Raghu."
Nuwan Seneviratne
Ex-school bus driver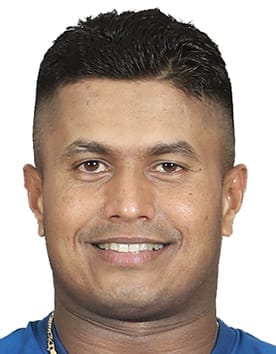 From Colombo, he is a former first-class cricketer who was part of the Sri Lankan set-up before he joined the Indian support staff in 2017. Unable to make more than two appearances on the domestic circuit back home, there was a time when Seneviratne earned his livelihood as a school bus driver. Cut to 2023, and he's one of the key reasons behind India's top order chiselling their skills against left-arm quicks. Was brought on board after India's struggles against left-arm seamers seemed never-ending.
Dayananda Garani
Civic Police volunteer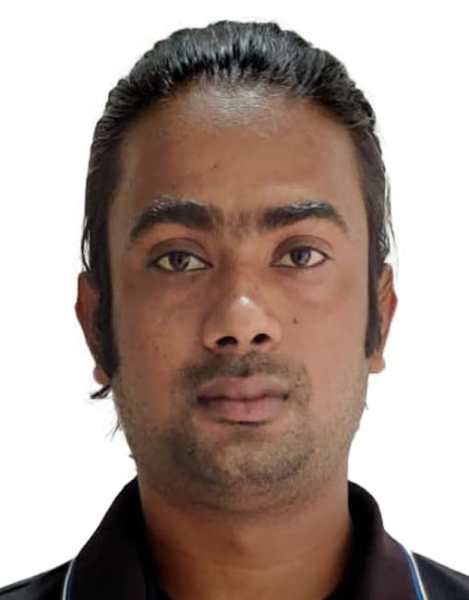 Son of a farmer hailing from Jamtiya Village in West Bengal, he first joined the Indian set-up as a throwdown expert-cum-masseur for the Australia tour in 2020/21. A former club cricket medium pacer, who also manned Kolkata streets as a Civic Police Volunteer. Garani was part of IPL franchise Punjab Kings as their
throwdown specialist.